Some issues about AM chemical pulping
Today, the need for environmental protection and cost-effectiveness in pulp production is growing. Our factory has developed a range of intelligent chemical pulping processes to address this need. Each series of products represents the leading technology in their respective fields. All products are combined to form a complete pulping line from cooking to bleaching pulp screening.
DeltaScreen Series ensures superior screening results
Since its introduction to the market in 1990, DeltaScreen has evolved into a versatile range of products.
The prototype is a fine screen for slurry concentrations up to 5%. The screen is equipped with a unique new generation of Nimax slit screen baskets. These screen baskets are available in a variety of sizes to meet a variety of production requirements.
The main expected goal is to simplify the system, achieve higher yields, better availability and improve the economy. Standardized components such as shafts and bearing assemblies reduce maintenance and spare parts costs.
Cooking – continuity creates uniformity
We are a leading supplier of pulping systems with extensive experience in the development of advanced chemical pulp technology. Our technology includes all pulping processes from wood preparation to pulp processing. We have supplied more than 470 cooking systems worldwide. Our latest technology in this field is the Compact Cooking G2 compact cooking concept, which helps to improve pulp mill product quality, productivity and efficiency. In the field of batch cooking, we have completed the installation of 14 systems worldwide.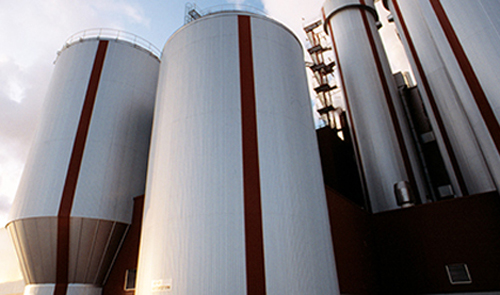 Washing – a unique equipment and process solution
Nearly 5,200 various types of washers installed at global pulp mills are the best proof of our advanced technology. Our technology has great advantages in improving product yield, quality and production efficiency.
Our washing technology includes Twin Roll two-roll press washers, atmospheric and pressure heat spreaders and a variety of conventional drum washers. Each product guarantees the highest yield, quality and efficiency of the washing process.
Of particular importance is the ability to significantly reduce water consumption, wastewater discharge, and subsequent delignification and bleaching processes.
Environmentally friendly bleaching
The process that has changed the most in the near future may be a pulp bleaching process. The cause of this change is the numerous environmental restrictions introduced in the 1990s.

Today, fully bleached pulp can be produced using a short bleaching process, while the new bleaching process can be bleached with elemental chlorine (ECF) or total chlorine free (TCF).

Both pulps can be produced using the same process without the need to retrofit the equipment: only the bleaching process is different.

Our scope of supply covers all key components of a highly efficient bleaching process, including design, engineering, control and auxiliary equipment such as chemical mixers, agitators, slurry heaters and medium-concentration pumps. The production line also includes chemical preparation systems such as chlorine dioxide preparation.